MUNI rail service will resume in August, but the J Church will stop at Market Street, according to the San Francisco Municipal Transportation Agency. The shortened route is meant to speed service in the tunnel and above ground, as explained on the website and excerpted here:
Our subway system moves our highest volumes of customers, cumulatively, through the core of the city. Reliability is imperative for our customers and operators. Yet over the years as our service has grown, we have placed too much demand on our subway tunnels without improving tunnel capacity.
Before the COVID-19 emergency, we had been running more trains per hour in subway than we can process, roughly 40 trains per hour. Often, however, we're only able to get 35 of trains through. This makes our service inconsistent and leaves our customers frustrated. To improve reliability and efficiency we need to reduce the number of trains per hour to around 25 to 30 and run higher capacity trains through the subway.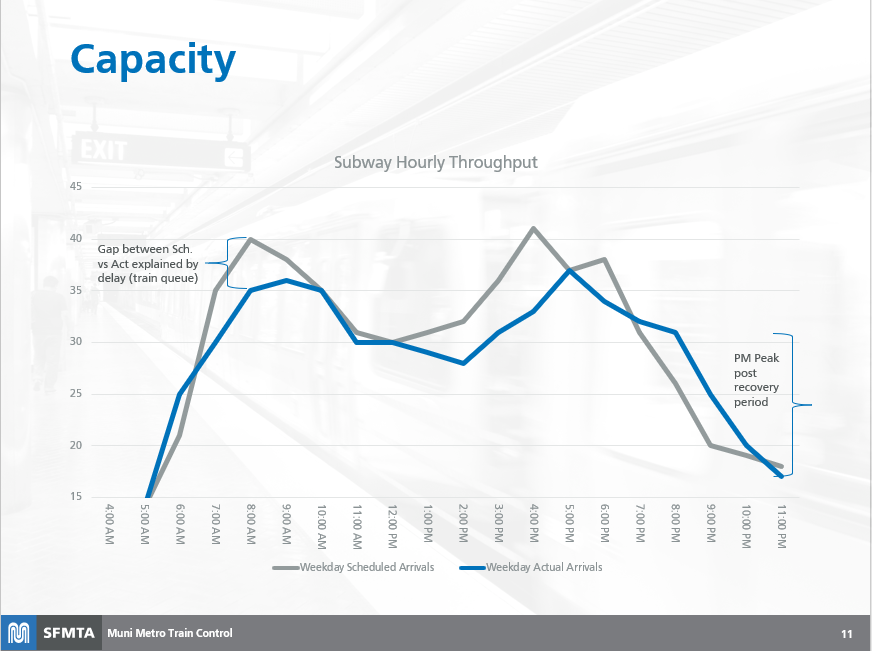 Graphic: Line graphs depicting the disparity between number of trains scheduled to run through the subway and actual number of trains that get from end to end. The difference represents backups and delays that make the current configuration unreliable.
The J Church and K Ingleside lines can only support one-car trains due to surface-level constraints, while the N Judah, M Ocean View, T Third and S Shuttle can accommodate two-car trains. One-car trains take up the same "slot" in the subway as a two-car train. By devoting the tunnels to the higher capacity routes, we could be using the space in our subway much more efficiently. And with ridership volumes, it currently makes the most sense to combine the K Ingleside and L Taraval lines.
The shorter running times means the J Church, K Ingleside, and L Taraval lines will be more frequent along their new surface-only routes. Combined with a more reliable frequent shuttle service, trips downtown will be more dependable and quicker.